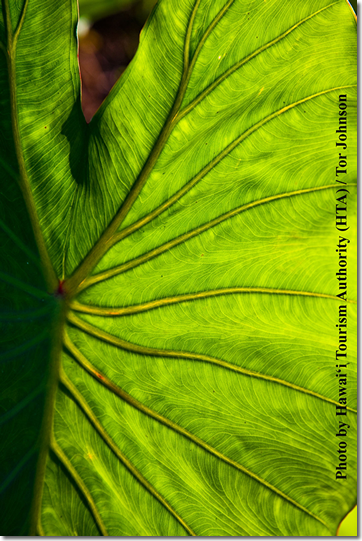 Academic Teaching Experience
Fall 2001 - 2003
Lecturer, Windward Community College Geog 150- Introduction to Geographic Information Systems
Spring 2000 - 2003
Lecturer, University of Hawai'i at Mānoa Geog 375 - Introduction to Remote Sensing Image Interpretation and Thematic Cartography
Fall 2001
Lecturer, University of Hawai'i at Mānoa Geog 370 - Map & Aerial Photographic Interpretation
Summer 2001
Lecturer, University of Hawai'i at Mānoa Geog 368 – Geography of Honolulu

Lecturer, Hawai'i Pacific University Geog 4700 – Introduction to Geographic Information Systems
1996 - 2001
Cartography Graduate Teaching Assistant, University of Hawai'i at Mānoa
Research and Professional Experience
2011
Academic Coordinator, Haskell Environmental Research Studies (HERS) Summer Institute


Created and coordinated a summer internship program for Haskell Indian Nations University HERS Summer Institute. It was an 8-week program focusing on five main areas: research, writing, presentation, technology, and professional development. I five graduate mentors and eleven interns.
2007 - 2011
Hawaiian Place Names Consultant, Hawai'i Board of Geographic Names (HBGN)


Created a Hawaiian place names database and webpage modeled after the Coeur d`Alene Tribe's Native Names Project but with more Hawaiian nuances – genealogical connections, songs, chants, mythical and/or legendary accounts.
1999 -
Volunteer Clerical Assistant, Hawai'i Board of Geographic Names (HBGN)


Currently conducting the clerical component of HBGN project to add Hawaiian diacritical marks (kahakō and 'okina) to those place names with a Hawaiian component derived from the Geographic Names Information System (GNIS) database.
2000 - 2007
GIS Consultant, Office of Hawaiian Affairs (OHA)


Trained department staff on the use of GIS. Completed several projects for various departments. Trained and worked with Moloka'i community members on the use of GPS for a project on sand dune protection and management. Installed and trained staff on the use of the new GIS equipment including a large format scanner/plotter.
2000 - 2002
GIS Consultant, Martin Bravo Chock Engineering, Inc.


Compiled data and created maps for a hurricane wind damage assessment for O'ahu based on known indicators from 'Iniki damage.
1999
Graduate Research Assistant, UH Mānoa Social Science Research Institute


Compiled various cartographic and GIS figures for a Kaho'olawe Island Conveyance Commission (KICC) report on planning areas of clean up. Cleaned and joined previously digitized polylines of Kaho'olawe soil types using AutoCAD, ArcInfo, and Freehand.
1998
Project Assistant, East West Center Program on Environment


Digitized vegetation types for Sumba Island, Indonesia using ArcEdit. Analyzed satellite imagery of Sumba using ERDAS Imagine 8.1. Compiled generic base maps of South East Asian countries for various reports. Offered GIS, remote sensing, and cartographic assistance to researchers from Hawai'i and Indonesia associated with the program grants.
1997 - 2001
Cartographer, Hale Kuamo'o


Helped improve the geographic component of the immersion schools by adding 15 maps of the world designed and printed in the Hawaiian language in color and grey scale page size and color wall size. A curriculum for teachers was subsequently created using these maps.
1997 - 2000
GIS Consultant, Planning Solutions, Inc.


Compiled data and created maps for various Environmental Assessments, traffic plans, electric power plants, alternative energy, airports, and community park projects.
1997
GIS Technician, Hawai'i Natural Heritage Program


Completed cartographic and GIS compilations for various projects including detailed vegetation types of South East Asia according to the World Wildlife Foundation.
1996
Graduate Research Assistant, Research Corporation of the University of Hawai'i


Collected GPS data on Kaho'olawe for KICC report on soil restoration and conservation techniques. Compiled various figures for the report using ArcView, ArcInfo, AutoCAD, Photoshop, and Freehand.
1994
Graduate Research Assistant, Research Corporation of the University of Hawai'i


Assisted various State Agencies in an ERDAS Imagine 8 workshop project. Collected, scanned, geo-referenced, and performed supervised classification of dangerous plant growth in Hāmākua forest lands.